As my first official post in my "Make a Change Monday" series, I chose to challenge you all with EXERCISE!!! Yes, that's right! The word we all dred, but know we all need it!! And as a mom of 6, I've had lots of experience with loosing weight and finding the right fitness plan! So if you're with me on this one, then keep reading....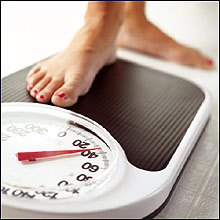 Like I said earlier, with having 6 kids, I've had lots of postpartum baby weight to loose. And currently I am still trying to loose the 60+ pounds that baby number 6 helped me put on!! I started at the end of August 2014 with working out and eating healthier, NOT dieting, but healthier eating, but we will get to that next week!! Anyway, so far I have lost 27 pounds. I have 34 more to go to get to my goal weight.
So this post is to encourage you that you can do it too!!
Now, if you are new to exercise, or are restarting an exercise program, maybe due to having a baby or recovering from an illness, you should first consult a physician before starting. I would recommend starting out with cardio walking videos by
Leslie Sansone
. These videos are a great way to jump back into fitness. If you have never done any cardio walking videos with
Leslie Sansone
, then I would recommend you give them a try! You can purchase them
HERE
. I have done these videos after having my last 2 children and in fact, doing these videos paired with the right eating habit, helped me to come in 2nd place in a fitness challenge several years ago! I lost 33 lbs in 3 months!!
Now if you currently workout, but want to kick it up a notch or after you have started with some cardio walking and are getting in shape and want to step it up then I reccomend you go with
Jillian Michaels
. I tried some of her videos many years ago shortly after having a baby, and they were tough, so I didn't give them another try, until recently that is! My accountability partner (who is a drill sergeant by trade!!! J/K!! But she is tough though!! We will discuss getting an A.P. later!), told me that she does several of
Jillian Michaels'
videos, so after I got back into fitness (somewhat!!) with the cardio walking with Leslie Sansone, I figured I would give them a try! Oh boy, it is bitter sweet!! Jillian is tough and gets you moving right from the beginning, but the results are rewarding! When you wake up the next day and your body is sore, the workout was worth it!! If you're ready to get started with Jillian, you can purchase your video
HERE
.
Now the reason I'm starting out with EXERCISE is because I believe if you start out this way, then all of the other challenges I post in this series with be easy!! EXERCISE is the biggest challenge for us to make, so why not start out with it?! If you begin with exercise, then drinking more water is easier! Eating healthier is easier! Living naturally is easier!! Life just gets easier!
Here are a few suggestions to be successful:
If possible, workout as early in the day as possible. I have found when I do, then its done and out of the way and I tend to eat healthier ;).
Get an accountability partner!! I have one and like I said, she is tough! She makes me feel awful if I don't workout 3 times a week!! Set goals with your partner and consequences for not sticking to the plan! And be tough on them too!!
Drink LOTS of water!!
Have your workout videos, shoes, weights and water bottle ready to go!! I keep mine all in one spot so when I'm ready, I can get started!!
Set a goal! Decide how many times per week you want to work out. I set my goal at 3 times per week and I try to do that on Monday, Wednesday and Friday. If I miss a day, then I do it on another day so I still get my 3 workouts in!
So I challenge you to make change and add EXERCISE into your lifestyle!
If you have any questions or comments, feel free to leave me message!
And remember to share this with a friend! We all wanna do better, so pass it along!
Let's make a change!
-Tiffany